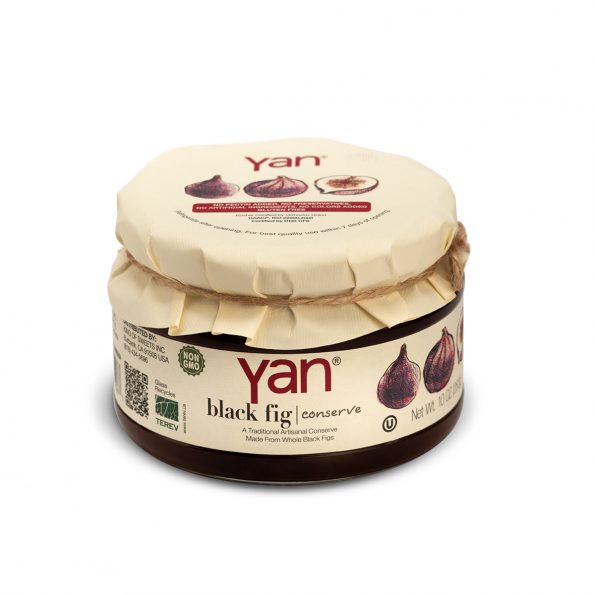 • 100% Natural Ingredients
• Whole Black Figs in Syrup
• Only from hand-picked, fresh fruits
• No Pectin Added
• Kosher certified by Orthodox Union
• GMO Free, Gluten Free, Vegan
• No artificial ingredients, No preservatives
• No Colors Added
• Glass Jar – BPA, BPS & DEHP Free
Each jar of this 100% natural Fig Conserve is filled with ripened, tender figs that feature a flavor perfect for delicious combinations. You will definitely taste the bold tang of every single fig in this conserve. This conserve consists of whole fruits that are preserved in thick sweet syrup
This Fig Conserve is a pantry essential due to its variety of uses. It is an irreplaceable enhancer of your favorite morning bread, toast, croissant, scone or crepe. Its sweetness can be contrasted with the saltiness of cheeses like Brie, Boursin, Mascarpone, Mozzarella and Red hawk Cheese. Can also be a flavorful base for marinades and glazes, as well as a perfect complement to ice cream and yogurt.