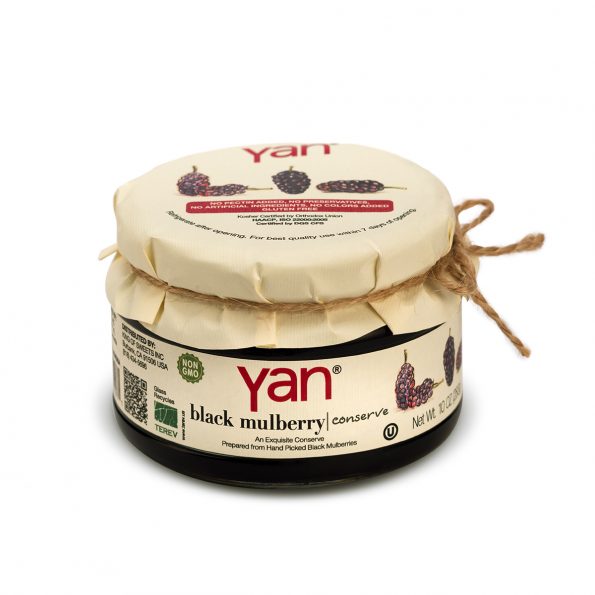 • 100% Natural Ingredients
• Whole Black Mulberries in Syrup
• Only from hand-picked, fresh berries
• No Pectin Added
• Kosher certified by Orthodox Union
• GMO Free, Gluten Free, Vegan
• No artificial ingredients, No preservatives
• No Colors Added
• Glass Jar – BPA, BPS & DEHP Free
Each jar of this 100% natural Mulberry Conserve is filled with full-flavored, mature mulberries that develop distinct taste and aroma. It is nearly addictive for its complex and multi-layered taste. This conserve consists of whole fruits that are preserved in thick sweet syrup.
This Mulberry Conserve is simply a pleasant way to start the day and to make every occasion even better. It is an excellent topping for toast, scones, muffins, or classic savory pairings like cheese, peanut butter or nuts. It can be perfectly paired with croissants, waffles, and pancakes and added in yogurts, ice cream and milkshake.