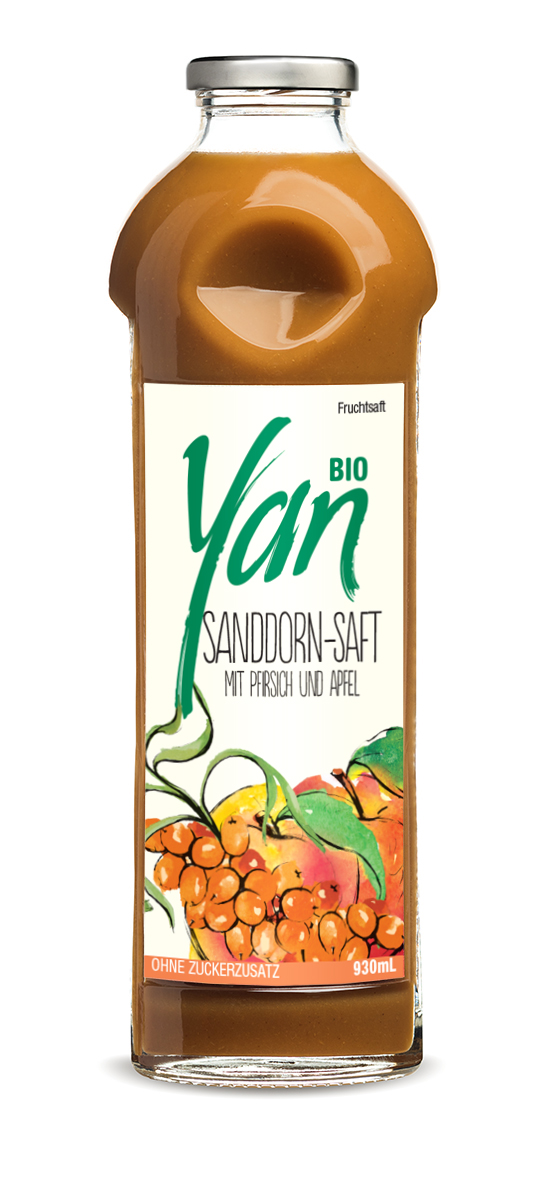 • 100% Juice
• Made from Wild, Hand-Harvested Sea Buckthorn Berries
• Rich in Omega 3, 6, 9 and the Unique Omega 7
• Certified BIO
• Kosher Certified by Orthodox Union
• GMO Free, Gluten Free, Vegan
• No artificial ingredients, No preservatives
• Unsweetened – No Sugar Added
• Glass Bottle – BPA, BPS & DEHP Free
This smooth, thick and bright Organic Sea Buckthorn with Peach and Apple Juice, with its delicious taste and exclusive fragrance, comprises the entire wowness of the fruits harvested at the very peak of their ripeness. Sea Buckthorn is a powerful total health and beauty aid praised for its profound balancing, soothing and rejuvenating properties, while peach and apple are "nutritional powerhouses" that provide a large number of vitamins and other essential nutrients. Right after drinking this juice, you will immediately recognize the true health benefits that it provides and get a mouthwatering experience that is both refreshing and satisfying.
Packed with over 190 bioactive compounds, this premium quality Sea Buckthorn with Peach and Apple Juice helps:
• restore skin elasticity and maintain healthy teeth and gums
• reduce dangerous LDL-cholesterol in blood
• promote a healthy digestive system and provide respiratory support
• support immune system and improve blood circulation
• promote healthy cardio-vascular and nervous system
• maintain a healthier, stronger and more energized body
The fruits and berries used to make this juice are grown and harvested in accordance with the GC "Standard for Production, Processing, Labelling and Marketing of Organically Produced Foods". They are cold pressed and bottled in unique, user-friendly glass bottles.