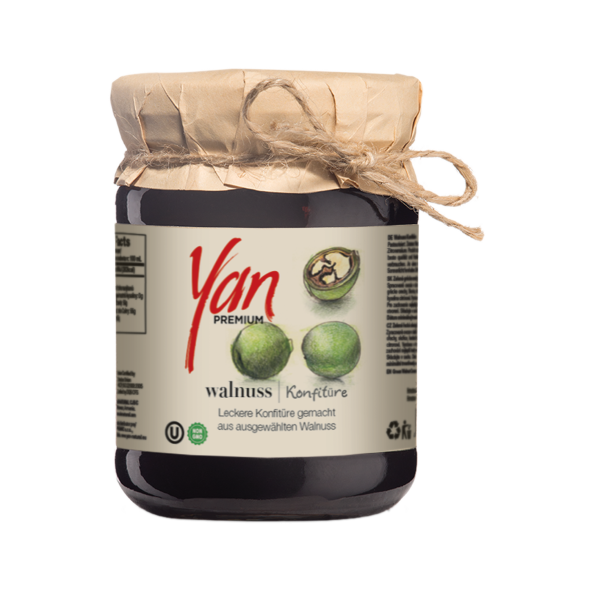 • 100% Natural Ingredients
• Whole Walnuts in Syrup
• Only from hand-picked, fresh nuts
• No Pectin Added
• Kosher certified by Orthodox Union
• GMO Free, Gluten Free, Vegan
• No artificial ingredients, No preservatives
• No Colors Added
• Glass Jar – BPA, BPS & DEHP Free
This handmade Green Walnut Conserve is a traditional delicacy made from early, green walnuts. The walnuts are picked when they are fresh and green (before their outer shells form) and are then cured in syrup. This preserve creates unique texture and taste ready to please even the most demanding gourmands.
This incredible, unique preserve is a delicious complement to baking and cooking recipes. It is ideal when paired with hard cheese and blue cheeses and is the perfect garnish for any foods from savory to sweet. It is also a perfect garnish for pate, game dishes and foie gras and goes well with ice cream and yogurt.