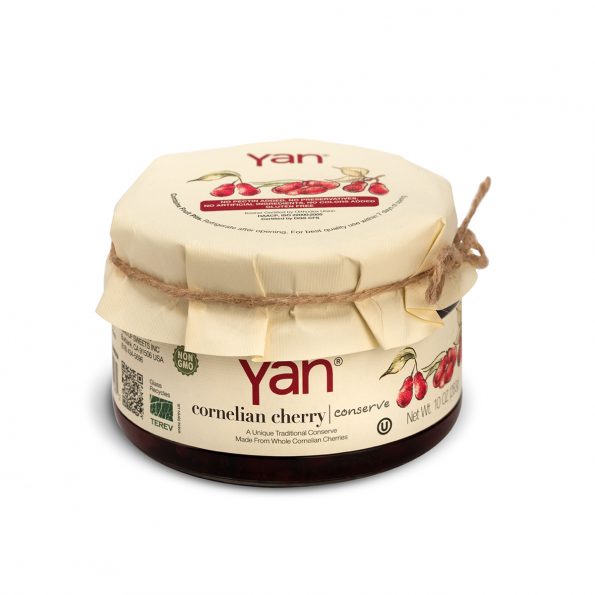 100% Natural Ingredients
Whole Cornelian Cherries in Syrup
Only from hand-picked, fresh fruits
No Pectin Added
Kosher certified by Orthodox Union
GMO Free, Gluten Free, Vegan
No artificial ingredients, No preservatives
No Colors Added
Glass Jar – BPA, BPS & DEHP Free
Each jar of this unique conserve is filled with rare cornelian cherries that create a luxuriously floral sweetness and texture. With its fragrance and slightly tart taste it will bring a pleasure to a whole family. This conserve consists of whole fruits that are preserved in thick sweet syrup.
The Cornelian Cherry Conserve can be a special complement to a number of baking and cooking recipes. It works as a tasty addition to cookies, toasts, pancakes, tarts and puddings. It can also be a delicious base for fruit sauces and a healthy substitute for ice creams, yogurts and plain cream. This preserve also compliments the smooth, salty flavors of different types of cheese.