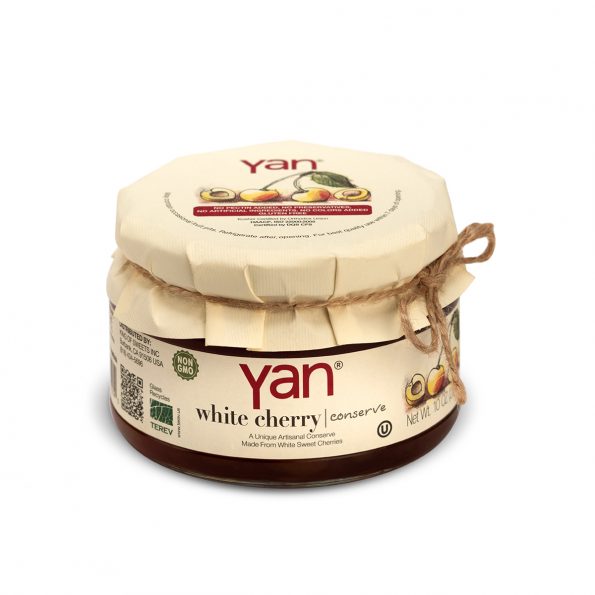 • 100% Natural Ingredients
• Whole White Cherries in Syrup
• Only from hand-picked, fresh fruits
• No Pectin Added
• Kosher certified by Orthodox Union
• GMO Free, Gluten Free, Vegan
• No artificial ingredients, No preservatives
• No Colors Added
• Glass Jar – BPA, BPS & DEHP Free
Each jar of this 100% natural White Sweet Cherry Conserve is filled with juicy berries that bring to life anything accompanied with. Few can resist the sweetness of so full of flavor sweet cherries. This conserve consists of whole fruits that are preserved in thick sweet syrup.
This White Sweet Cherry Conserve is a delicious complement to baking and cooking recipes. It is an excellent topping for breakfast breads, scones, muffins, waffles or even simple toast and can be perfectly added to yogurts mascarpone and ice cream. With its sweetness it can elevate the flavor of Goat, Cream, Brie and many other types of cheese.