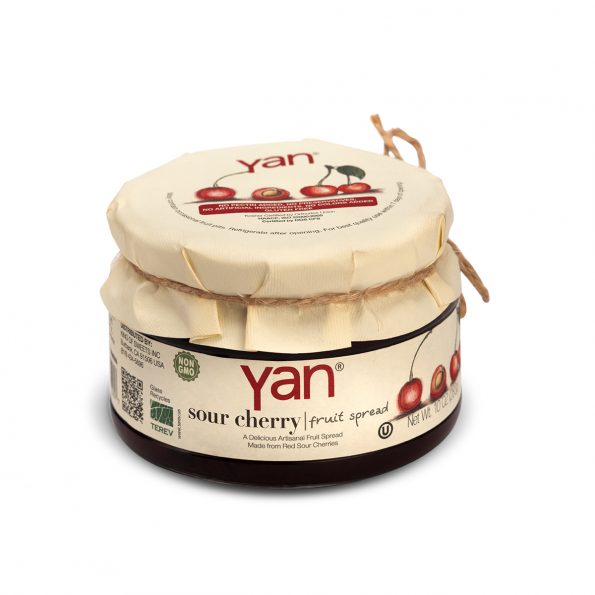 • 100% Natural Ingredients
• Only from Hand Picked, Fresh Fruits
• No Pectin Added
• Kosher Certified by Orthodox Union
• GMO Free, Gluten Free, Vegan
• No artificial ingredients, no preservatives
• No colors added
• Glass Jar – BPA, BPS & DEHP Free
Each jar of this 100% natural Sour Cherry Jam is filled with generously sized handmade cherries. It simply brings you to the delicious taste of sour cherries while enhancing the tang of anything accompanied with. Its intensity is due to the fact that it is made with a traditional recipe implying that no pectin is added: the natural pectin in the fruit is let to do the work.
This aromatic Sour Cherry Jam can be used as an ideal breakfast companion in a number of preparations, be it soufflés, crepes, waffles, puddings or tarts. It can be a delicious base for fruit sauces and a healthy substitute for ice creams, yogurts and plain cream. It is perfect for cutting through creamy, buttery cheeses like Brie.